A Leader in Indoor Air Quality & Mold Testing
Experts in Mold, Virus, Asbestos, IAQ, Lead, Fire, Gas, Water, Radon and other Indoor Contaminants
Proudly Providing Services in NY, NJ, NC, SC, TX, FL
Mold Authority is the leader in all of your indoor air quality testing needs! We ensure you to breathe easier!
Mold Authority understands the serious nature of environmental issues. Whether you're a homeowner that's buying or selling a property, a property manager, contractor or realtor we know how to handle your problem efficiently and cost effectively.
Mold Authority's owners and employees have been servicing mold issues for over 18 years. Our staff is professionally trained and up to date the best mold remediation industry practices and protocols. We are licensed and certified in Indoor Air Quality, Mold, Bacteria and Microbial technologies. In addition, we also can provide inspection services for post testing, lead testing, asbestos testing, air testing, moisture identification, fire losses, water testing, water damage restoration and scope of work creation services.
Our Mold Authority experts have been helping people breathe easier for over 18 years. We strive to provide A1 services to our clients and our thorough testing methods ensure that any issues your property has will be discovered and you will be provided with a real solution, in order to permanently correct the problem. Call us today at 800-649-6653 to schedule your Mold Inspection and breathe easier with the peace of mind you deserve.
---
---
Get In Touch

---
---
Get In Touch

---
Residential

---
Is your family suffering from unexplained allergies or sickness? It could be from indoor mold.
Commercial

---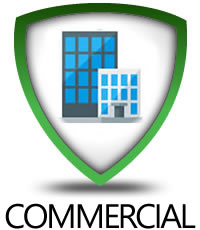 Are your employees missing unnecessary amounts of work due to sickness?